We had a ton of great entries for last week's giveaway, and it was very hard to select a winner - so I decided to randomly draw a few, and pick a favorite!
Please give your congrats to the following 3 winners, who each get a 300 credit item of their choice on the marketplace: (Click each image to see the full size)
I.
"
Day 43:
The Snowlions still do not suspect we are horses
." - By Yumiko

II.
"Korraz Driving Shirtless"
- By Korraz

III.
"I Have a feeling that the cookies are laced with something."
- By Yodaral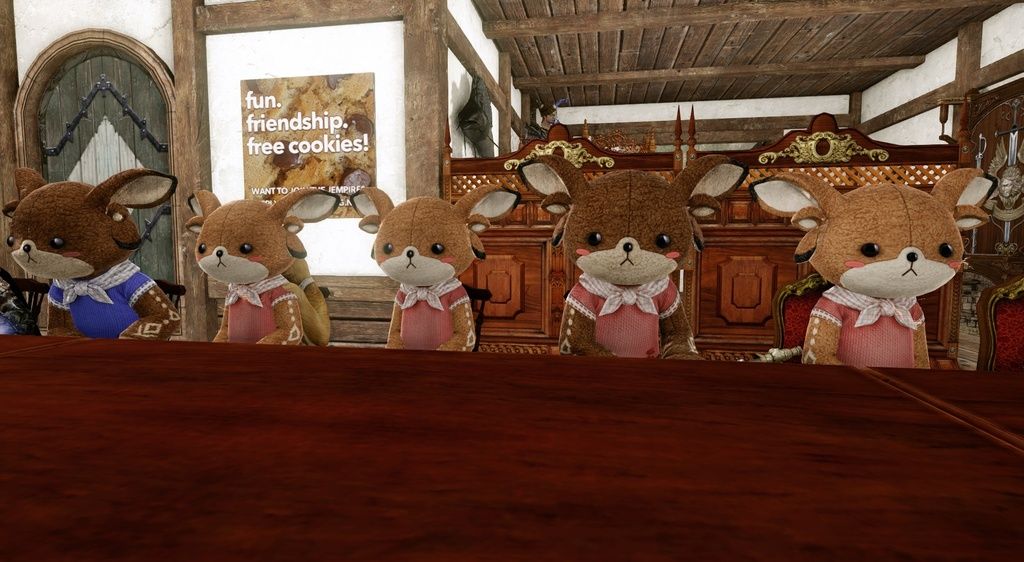 And your Grand Prize winner, getting a bonus 500 credit item, is...
IV.
"The Fabled Lord Yatta descending from the celestial blue above."
- By Jengo
Congrats to all of our winners, and thanks everyone for the great pictures! Fun memories, terrifying moments, and good times all-around.
Winners - mail me in-game with the item you'd like, and I'll gift it to you.
Thanks everyone - our next contest will be up tomorrow!